What happens on site?
During two days we explore complexity and trends in the digital world. We invite speakers from all over the world representing a wide range of disciplines. The sessions are carefully curated to help you connect the dots between the widespread topics. Think of it like your favorite arts museum.
On stage you can expect everything from brain scientists and activists to design experts and other cool makers who'll cover topics like AI, psychology, art, marketing and so on. In the end it all comes down to exploring our three main themes: Human behavior, new technology and how to make it happen.
The Conference is organized by Media Evolution, a community of 400 companies thriving in the sharing is caring culture of Malmö and southern Sweden. It's a non-profit event, where every single dime goes into making it an even better experience for you the next time.
The Conference
September 4-5, 2017
~30 speakers
1500 participants
Malmö Opera
Side events
September 2-8, 2017
Workshops, masterclasses, festivities organized by the Malmö community.
2016 (AND 2015, 2014, 2013) 50% OF
THE SPEAKERS, AND AUDIENCE,
WERE MEN
Practicalities
Malmö is located in the very south of Sweden, only 15 minutes away from Denmark and Copenhagen Airport. If you're traveling by plane from outside of Sweden, we recommend you book your flight to CPH Airport. Yes to Denmark, no joke. Then you travel to Malmö and Sweden by train, it only takes 20 minutes and you arrive in the city center close to hotels and our venue
Venue
The Conference 2017 will play out at the magnificent Malmö Opera house. It's an absolutely stunning venue, not as "opera posh" as it sounds but a functionalistic dream established in 1944 (Once bossed by the gloomy Ingemar Bergman). The venue is located right in the city center close to hotels and the train station Malmö Triangeln.
Hotel
We've reserved a bunch of rooms at Scandic Triangeln between September 3-7. The hotel is just a 3 minute walk from the venue. Book your room on the website or call +46 40693 47 00 and state the booking code: BMED020917
By Plane
Copenhagen airport (CPH)
By Train
Malmö Triangeln Station. National train ticket can be bought from SJ. Local trains (including airport trains) are operated by Skånetrafiken.
Bus and taxi
Local buses are operated by Skånetrafiken. For taxi rides we recommend Taxi Skåne +4640330330.
"FOR THE CONFERENCE, MALMÖ WAS MORE THAN JUST THE BACKDROP, IT WAS THE STAR OF THE SHOW"
Sabrina Majeed, BuzzFeed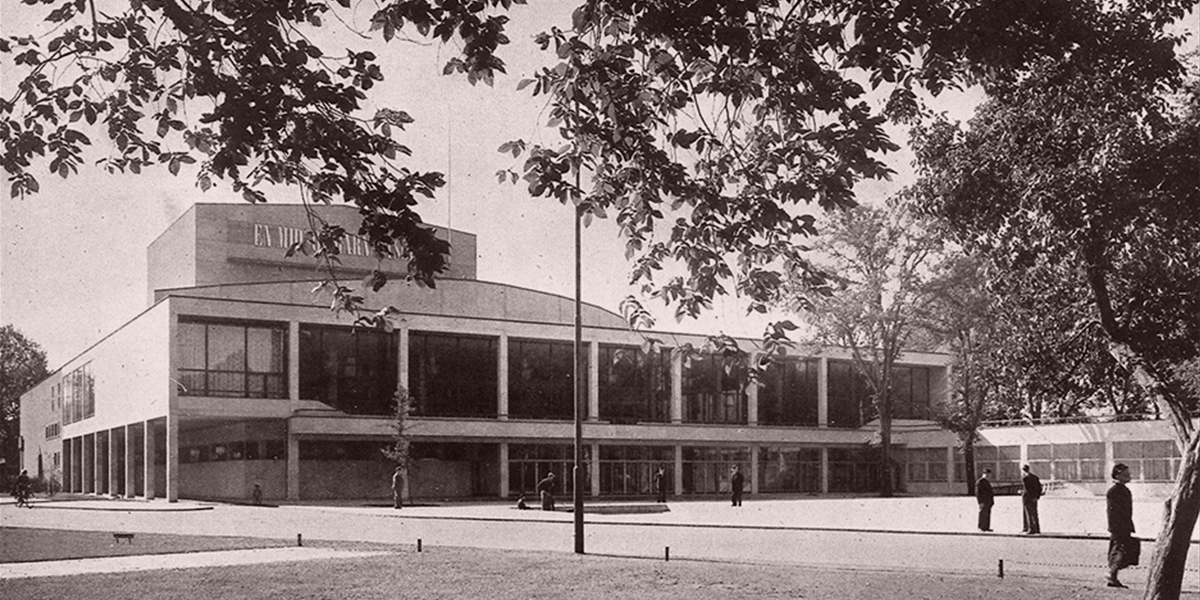 The people of Malmö speak 176 different languages
The Malmö
Never satisfied, ever debated, always engaging. Malmö is a character of its own; a visionary city with a strong will and the confidence to move forward, and go its own way. Malmö, the not so royal, southern pearl of Sweden is where The Conference is organized.
SMALL BUT BIG
Malmö has been Swedish since the Danes gave it back in 1658 and nowadays there's a super cool bridge connecting Malmö to Copenhagen. In recent years, Malmö has made an amazing journey from an industrial city to an international center for innovation and culture.
Malmö might be small but it shares the features of big metropolises with a vibrant urban life and a rich cultural life. The best part of being "not-big"? Rent a bike or take a walk - everything is near.
A LITTLE SOMETHING TO GET AROUND